Looking for a
fun

way to see Bath?

You want to try something different and make the most of the Christmas break. You want to have fun exploring the city without wandering aimlessly.
Introducing
A fun and different way to see Bath
Solve satisfying clues and follow beautiful maps sent to your phones.
Spot things other people take for granted!
You'll learn interesting facts and stories.
Everything is outdoors and you can do social distancing.
Treasure Hunt Bath will take you on a beautiful route, and send you to fab places, all at your own pace.
You'll see the very best of Bath 🧭
Bath Abbey - the awe-inspiring former Benedictine monastery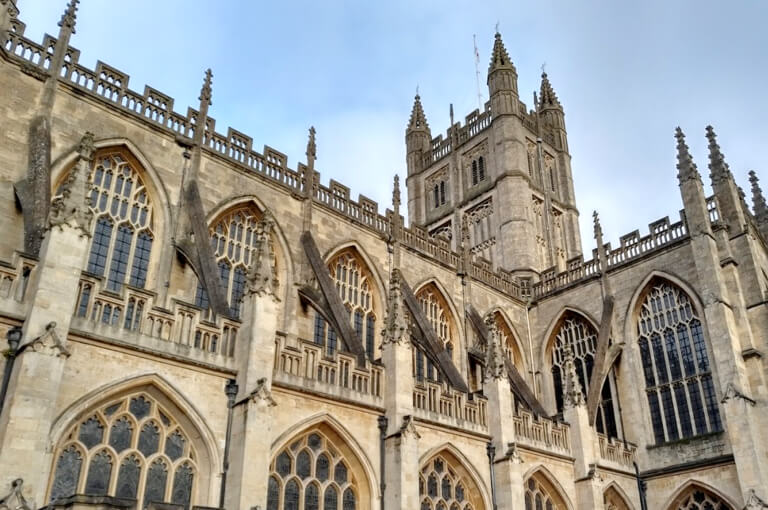 Parade Gardens - Formerly an orchard belonging to the Bath Abbey, these delightful gardens offer the perfect place for a stroll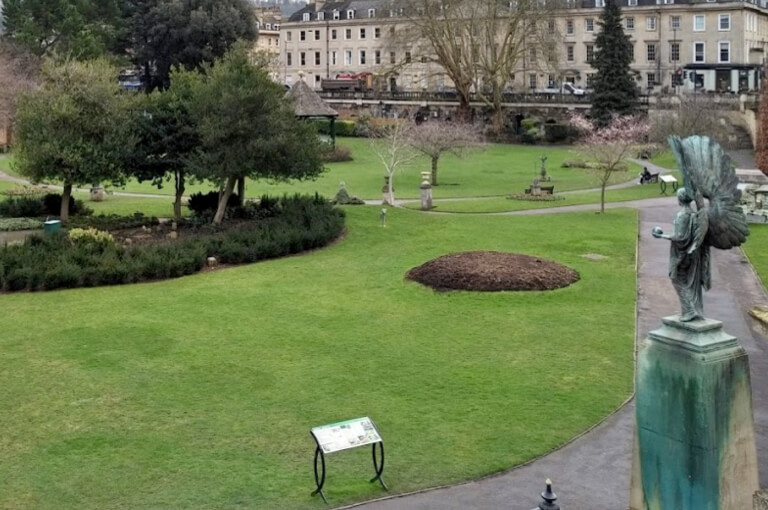 Pulteney Bridge - built in 1769, this bridge incorporates shops and spans the River Avon. It's one of Bath's most famous sights!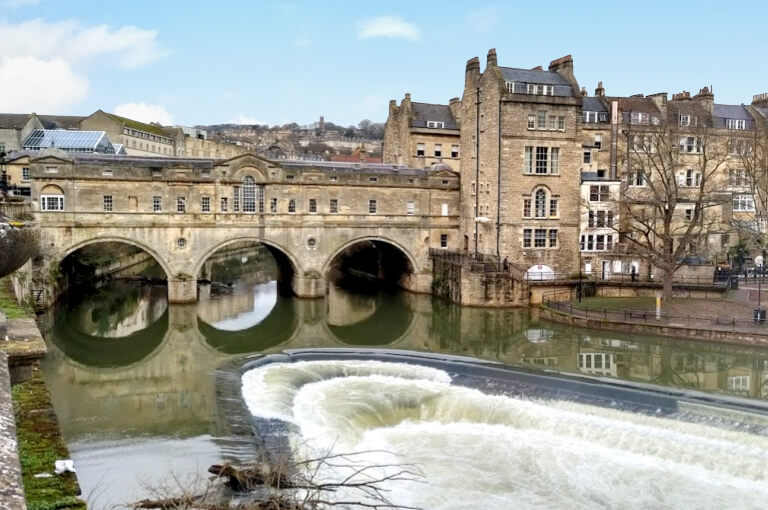 The Corridor - one of the world's earliest retail arcades, following in the steps of the fashionable arcades of Paris and London
The Assembly Rooms - these magnificant rooms were built in the 18th century as a new venue for balls, concerts and card games. Today, this beautiful building is run by the National Trust and home to the Fashion Museum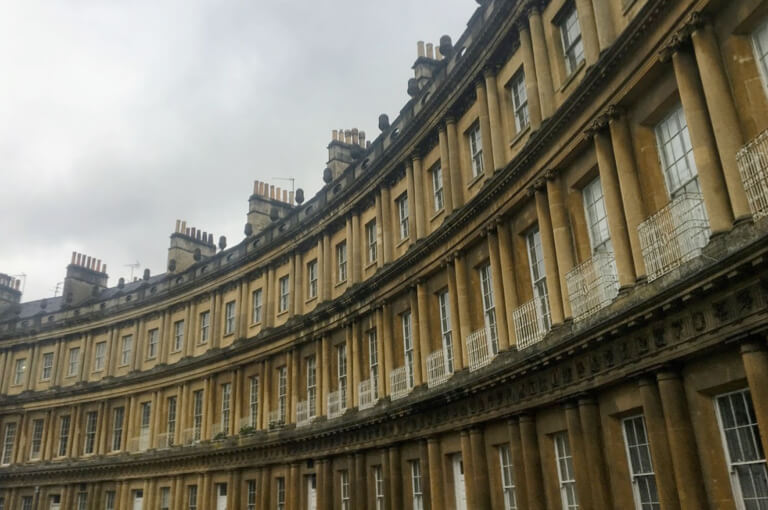 Royal Crescent - an impressive terrace of 30 Grade 1 Listed Georgian houses laid out in a sweeping crescent overlooking Royal Victoria Park
Theatre Royal - Bath's historic and beautifully renovated theatre offers a fantastic programme of drama, opera, comedy and dance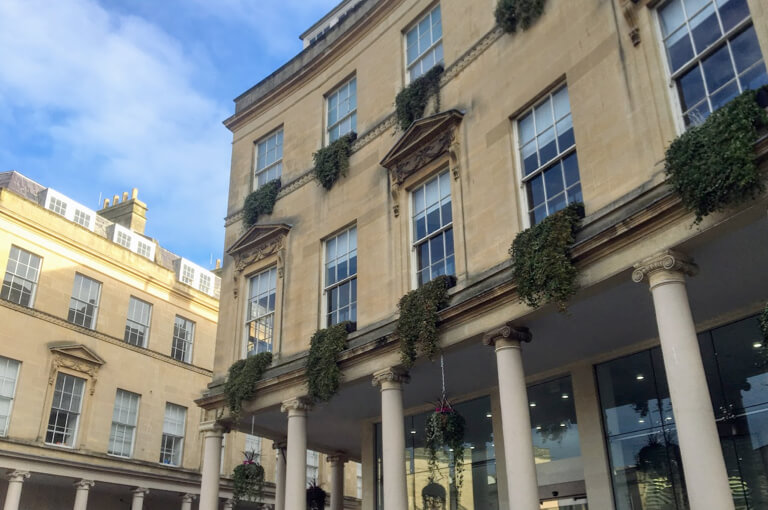 Thermae Bath Spa - Britain's only naturally warm, mineral-rich waters mean you can bathe as the Romans did over 2,000 years ago!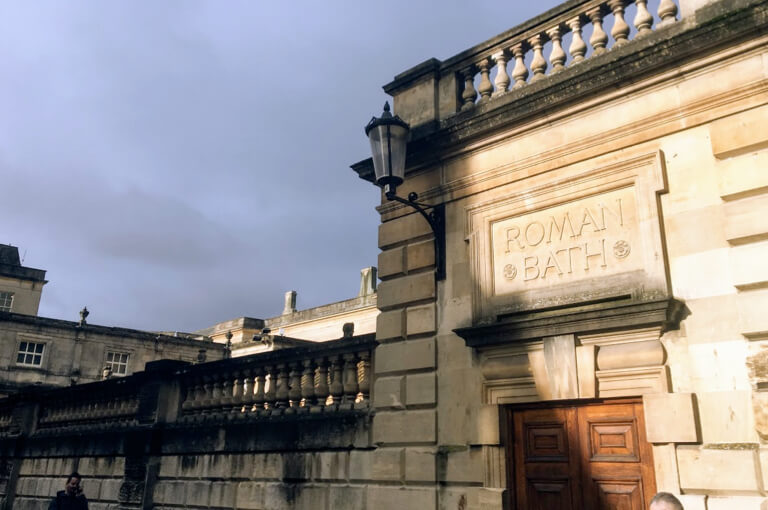 The Roman Baths - Once part of day-to-day life in Ancient Rome, this wonderfully preserved Romain remains will transport you back in time to understand how people lived in the town of Aquae Sulis!
National lockdown: January 5th update
England is currently under national lockdown. From the guidance:
"You must not leave, or be outside of your home except where necessary. You may leave the home to exercise with your household (or support bubble) or one other person, this should be limited to once per day, and you should not travel outside your local area."
If you'd like to use Treasure Hunt Bath as your single daily exercise, you can as long as:
You must be local to Bath.
You can play with either:

your household (including your support bubble); or
1 person from another household (2 people total).

Stay outdoors in public spaces. The game is entirely outdoors in public.
Follow social distancing guidelines for people outside your household.

Stay 2m apart (or 1m with additional precautions)
Play on your own phones: don't share a phone.
The route is designed so you can avoid other people.
Bring a face covering.

Avoid touching things in the city.
The game does not require you to touch anything except your own phone.
Updated 5th January 2021. Check the latest restrictions for Bath at GOV.UK.
You can rearrange or cancel if things change
We're fully flexible. If you change your mind or if the government guidelines change, you can either choose a new date or we'll give you a refund.
What if the weather's bad?
If it's patchy rain, you can spend more time in the pub breaks or stop elsewhere on the route: the game's flexible.
If it's really bad on one day, you can either switch which day you play, or even start one day and finish the next.
If it's a total wash-out and you can't get round, we'll give your money back, even if you've started the game.
Will it be too difficult?
Don't worry, if you get stuck you can ask for a hint and Bess will get you on your way!
We make sure no-one ever gets completely stuck.
Is it too physical?
It's X walking but you can take as many breaks as you like.